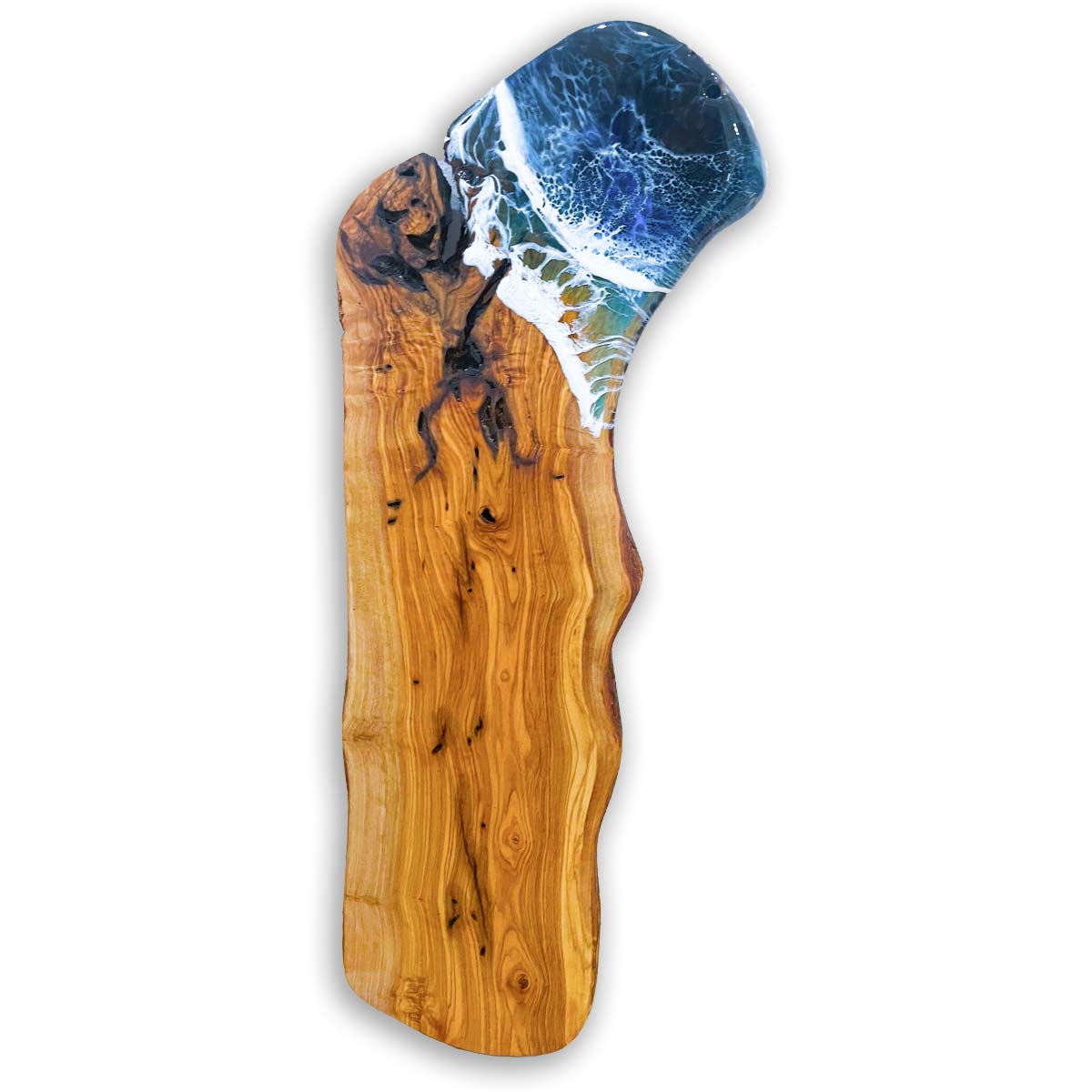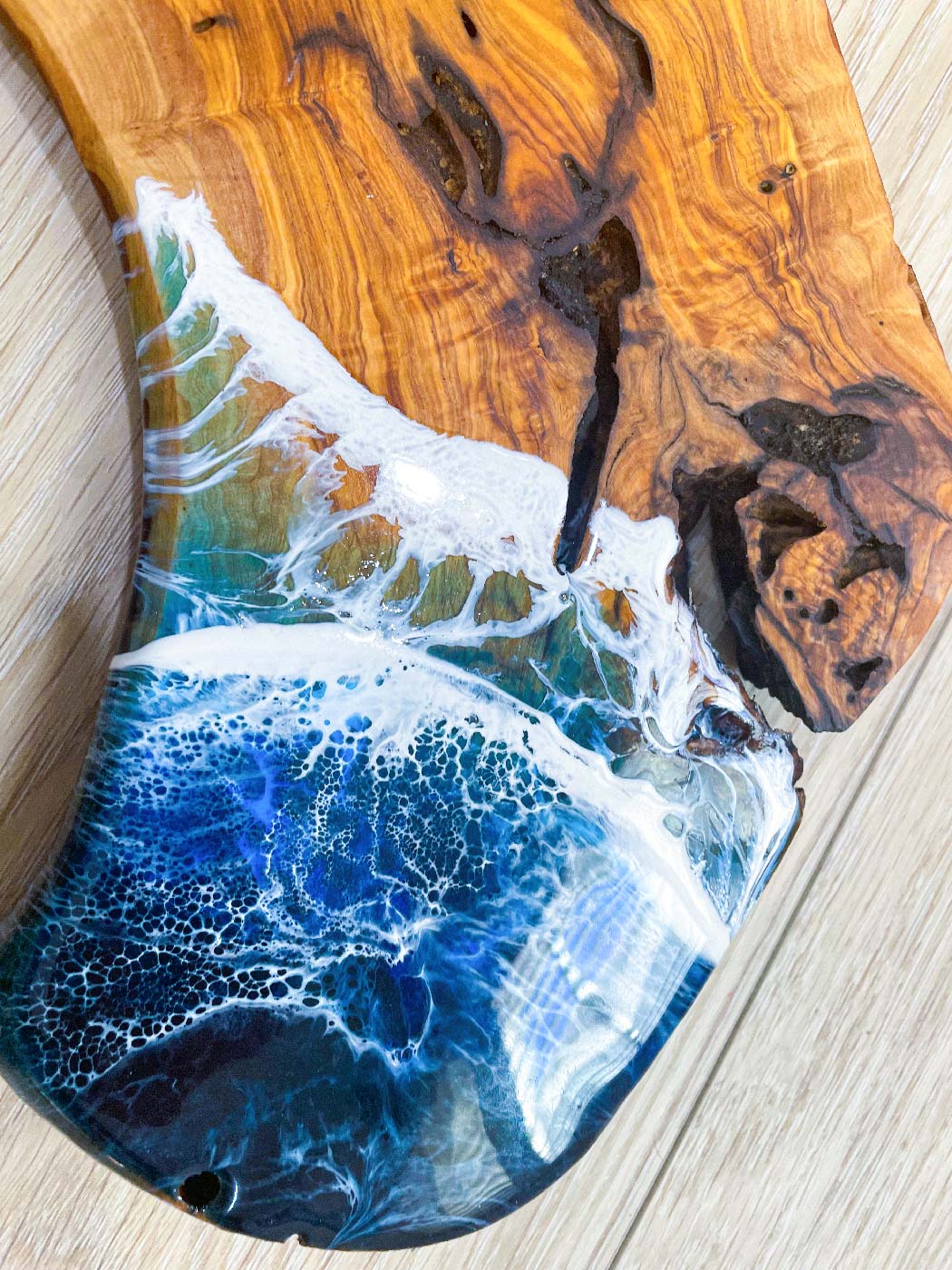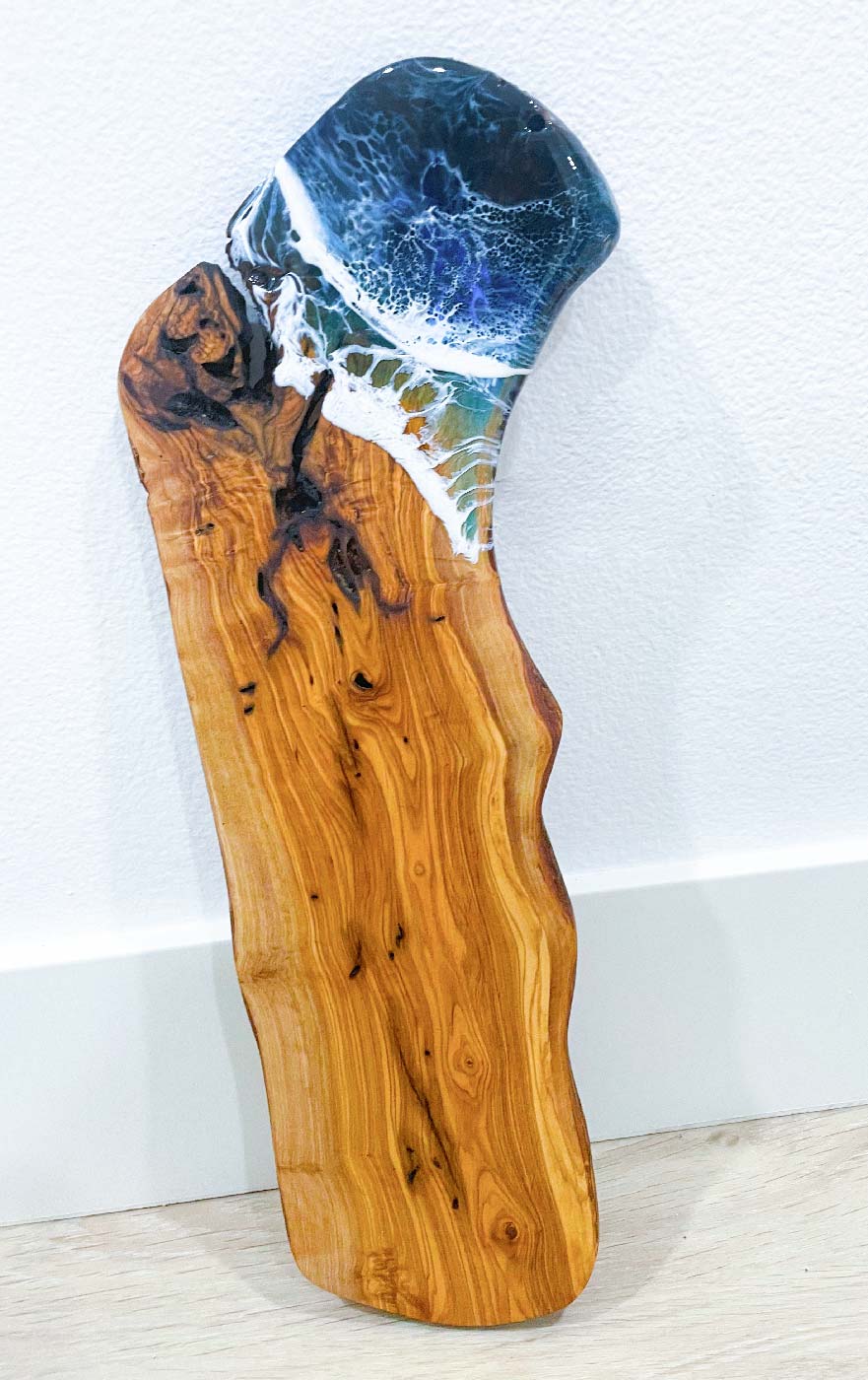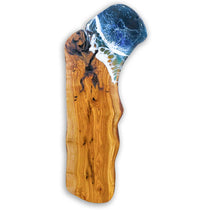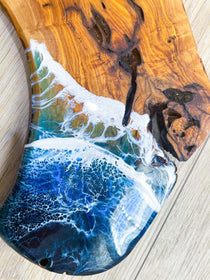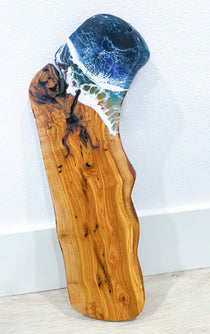 PRODUCT INFORMATION
CUSTOMER REVIEWS
PRODUCT INFORMATION
Ocean Resin Charcuterie Board is made with natural gorgeous wood created by 2 layers pour made to imitate gorgeous waves. Perfect for serving freshly baked bread, and charcuterie. NOT recommended to put food on the Epoxy part. All wood products should be hand washed, do not leave your board standing in the water.
More about Ocean Resin Charcuterie Board
An Ocean Resin Charcuterie Board is a beautiful and unique way to serve your guests. The board is made of clear resin, so you can see the different meats, cheeses, and other foods that are being served. The board comes with a stand, so it can be placed on any table or countertop. The board also has handles, so it can be easily carried from one room to another.
2.6LBS
Size 19x6