Top 2 Healing Crystals Combine With Keren Fine Art
Posted by KEREN HASHALOM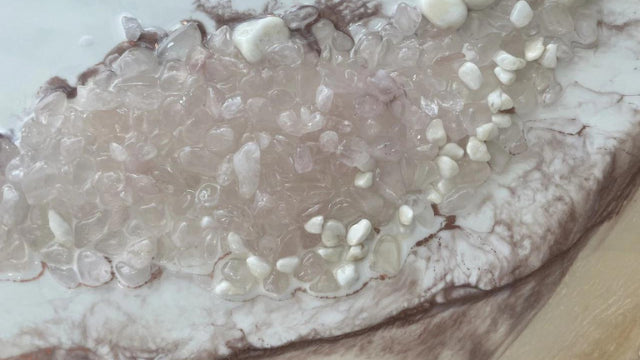 Quartz (ROSE AND CLEAR) 
known as the "master healer" because it helps align all your chakras and energetically attune to all other crystals. it can help you access and manifest higher state of consciousness. i like to add  rose or clear quartz  in my Art because it attracts love and self love and of course we all need love in our home. 
Amethyst
Amethyst known to help with EDD and ADHD to focus.
Amethyst is also great protecting your aura from negative energy, which make it an excellent choice to put my painting around the house so negative energies are cleared out regularly.
Healing Crystals with kerenfineart painting.
kerenfineart is proud to offer you unique piece of art combine with healing crystals.
please call for FREE consultation for your home or office.