The Techniques and Requirements for resin art - Kerenfineart
Posted by CEDCOMMERCE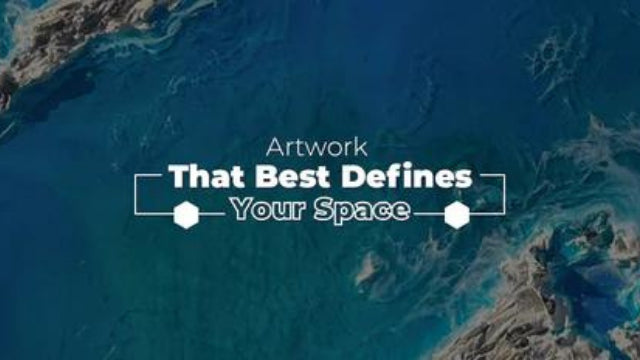 Epoxy resin art is created when a runny chemical material called epoxy resin gets combined with various colored pigments to produce an amalgamation of unique patterns. The flamboyancy of these patterns displayed through the epoxy resin art ideas covers a range of design aesthetics. When added to the epoxy resin, the magic of those colored pigments and additives can create resin paintings, resin castings, and art variations, reaching endless possibilities. From being expressive and hypnotic to magnetic fluid, you create works of art that enchant with clarity, luminosity, brilliance, and depth. 
                 

Epoxy resin art makes you fall in love with it





Experimenting with epoxy resin will make you fall in love with the art! A simple reason is a range of design possibilities best explained through finished drawings, photos, and paintings, with a shine that can be created and protects them from UV light and mechanical influences. Epoxy resin art ideas also allow you to explore more and get immensely creative using epoxy on wood, build your epoxy river table, or create your geode art. Moreover, geode art is being used for many purposes ranging from assisting with decision-making that facilitate communication between people in the same healing fields or with divine beings, creating good moods and energies, helping with meditation, stress relief, and more. But have you ever thought about the basic techniques involved and requirements for resin art? Well, let's discuss those!

Basic techniques and requirements for resin art
Although this craft is beginner-friendly, several important factors to consider before diving into your new hobby. Let's check out these simple and fun factors!
1) Straight coating on the surface underneath


The straight coating is pouring your resin to paint the base lying underneath. A thin coat acts as a protective layer to cover the material used as a base. The straight coating can be applied to a variety of items, including:
metals

glassware and dishes
A clear coat of resin also provides added protection from general wear or scratches. Remember, you don't need to coat the whole object. Just choose the area that needs it. 


2) Free pour to make the art resin
Don't you know that you don't always need a mold to make the art resin? Yes, it's quite possible that you won't be able to make a 3-D object with resin without a mold, but you can simply pour the epoxy resin over different items to derive the various forms of arr. Think of cutting boards, spoons, and canvas (resin painting). The possibilities are endless! Time to simply pour the resin than mold up the same thing repeatedly! 


3) Layering the resin
Spreading the epoxy resin in layers is another wild and fun part of the art! A resin design in layers makes your artwork look like a layered cake. The basic layering technique lets you cover the object you want to coat with a layer of resin that, when it dries up, is followed by another layer on top, with the layers piling up till you achieve the desired thickness. 


4) Molding resin for 3-D creations
Find the piece that uniquely fits your choices, and get ready to follow the art you love. 3-D creations with resin art through molds are so easy! It might sound difficult, but it is nothing more than pouring the epoxy resin into a mold. The best and the most attractive part of the art is measuring and calibrating how much resin needs to be poured into the mold to fit the mold shape well. 


5) Feels great to play with and mix the resin in the colorant
The basic technique for coloring resin is to mix a colorant with the liquid before it gets poured. When cured, adding a dye or a metallic shimmer mixed into your resin will change the hue. These very basic yet interesting mixing techniques can bring fabulous results. With color pigments, the coloring of casting resin is very easy! 

6) Cure the epoxy art resin at the last
Crafting with art resin is never complete without curing the resin, which is the most significant part of the process. Curing the resin is ought to be forgotten most often as people tend to get busier in the other stages of the craft-making process. Curing resin takes a few hours, but the time is worth a wait as it dries your artwork inside out, giving a strong, durable and sturdy final product. It's just that in the end, you keep the resin untouched, leave it sitting, and also taking note of the physical and other environmental conditions remaining intact.
                               

You are now good to go


We totally believe that you will have had a great learning experience by the end of this all, going through these very basic techniques and requirements for crafting, most ideally with the epoxy resin art. It is time you absorb these quick tips and are ready with your creations for the future! Include these basic techniques and create come classic masterpieces with your epoxy resin artwork!